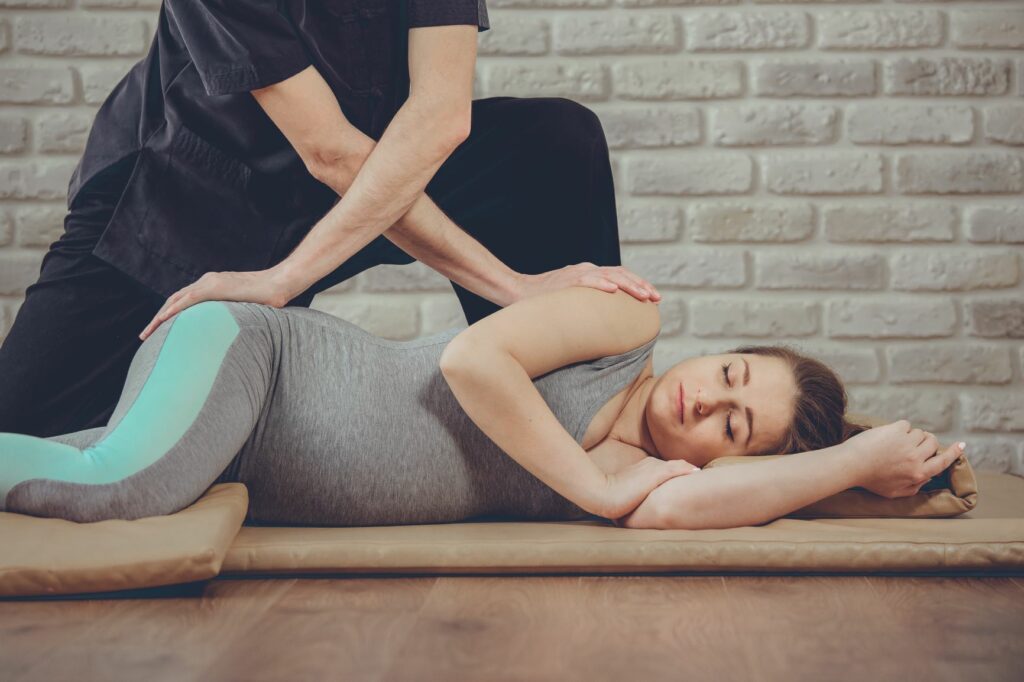 Giving birth to a child is a wondrous experience for most women. It can also be a time of great physical stress and emotional upheaval. Postpartum massage is designed to restore your mental well-being, releasing tension and realigning the body.
Postpartum massage therapy restores tone to your skin and other soft tissue, redistributes your weight, increases circulation and reduces swelling. Like other forms of massage, postpartum massage also eases muscle tension and stress.
During a postpartum massage, I may focus on your back, neck, thighs, pelvis, and breast area. If you would like me to focus on another part of your body (or skip a part), just let me know.
The best time for a postpartum massage is within three days of giving birth. However, massage is often safe with 24 hours. If you have had a cesarean section, you may wish to wait a week or two before scheduling a massage.
I was a client of Diane's after having my second baby. After giving birth via C-Section at 40 years old, I was looking for someone who was certified in postpartum massages and found Diane. I suffered from severe edema postpartum which resulted in carpel tunnel pain in my hands and a great deal of water retention in my legs, feet and hands. Through Diane's healing hands I was able to get rid of all the water and alleviate my pain from the carpel tunnel which made holding my newborn without pain possible.
– Lisa Dickson
Massage Solutions is based in Sandy Springs, Georgia, just north of Atlanta, 3 miles outside of I-285. The office is convenient to Ga. 400, Dunwoody, Buckhead, Marietta and Roswell.
Call at 404-884-3647 or schedule an appointment online.
If you're a first-time massage client, you may also want to read What to expect during your massage session.